Matty Bovan: myth and witch trials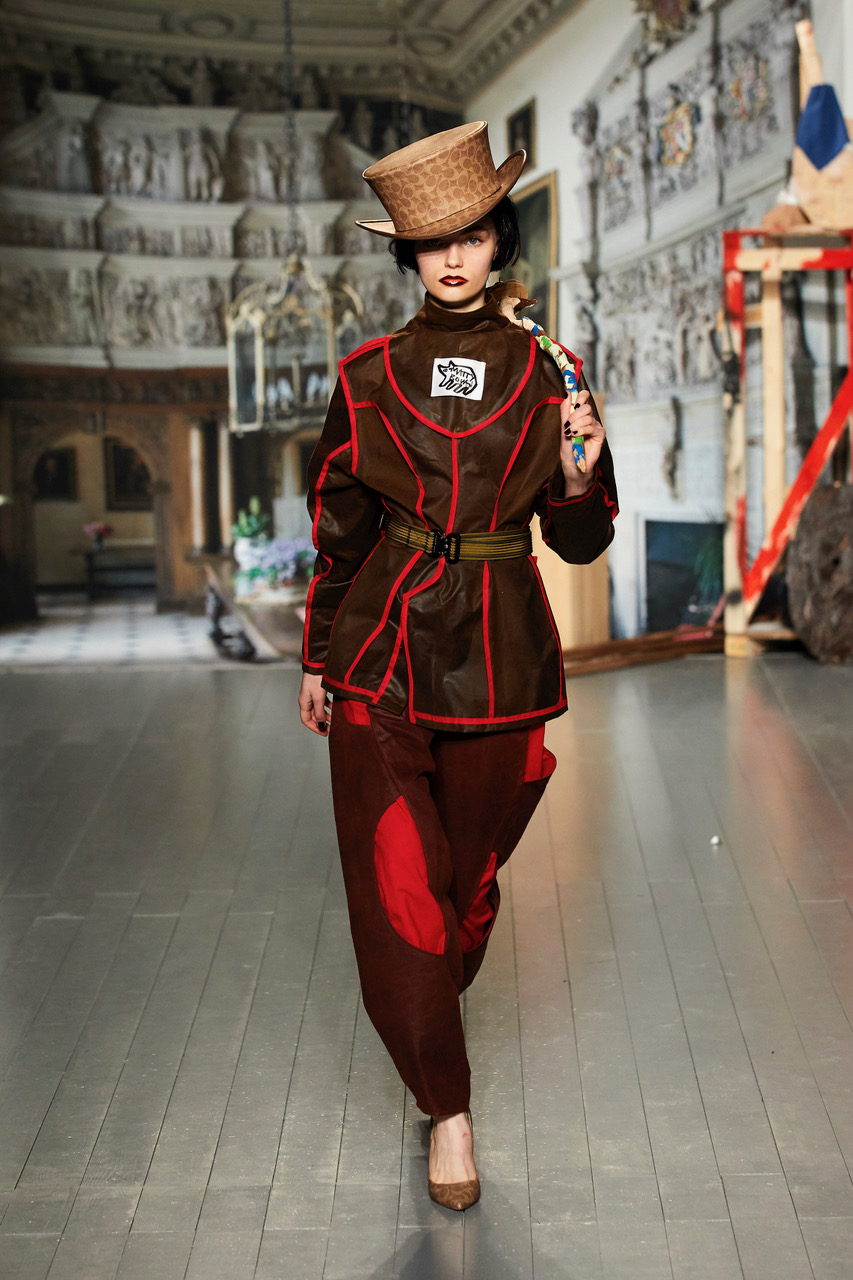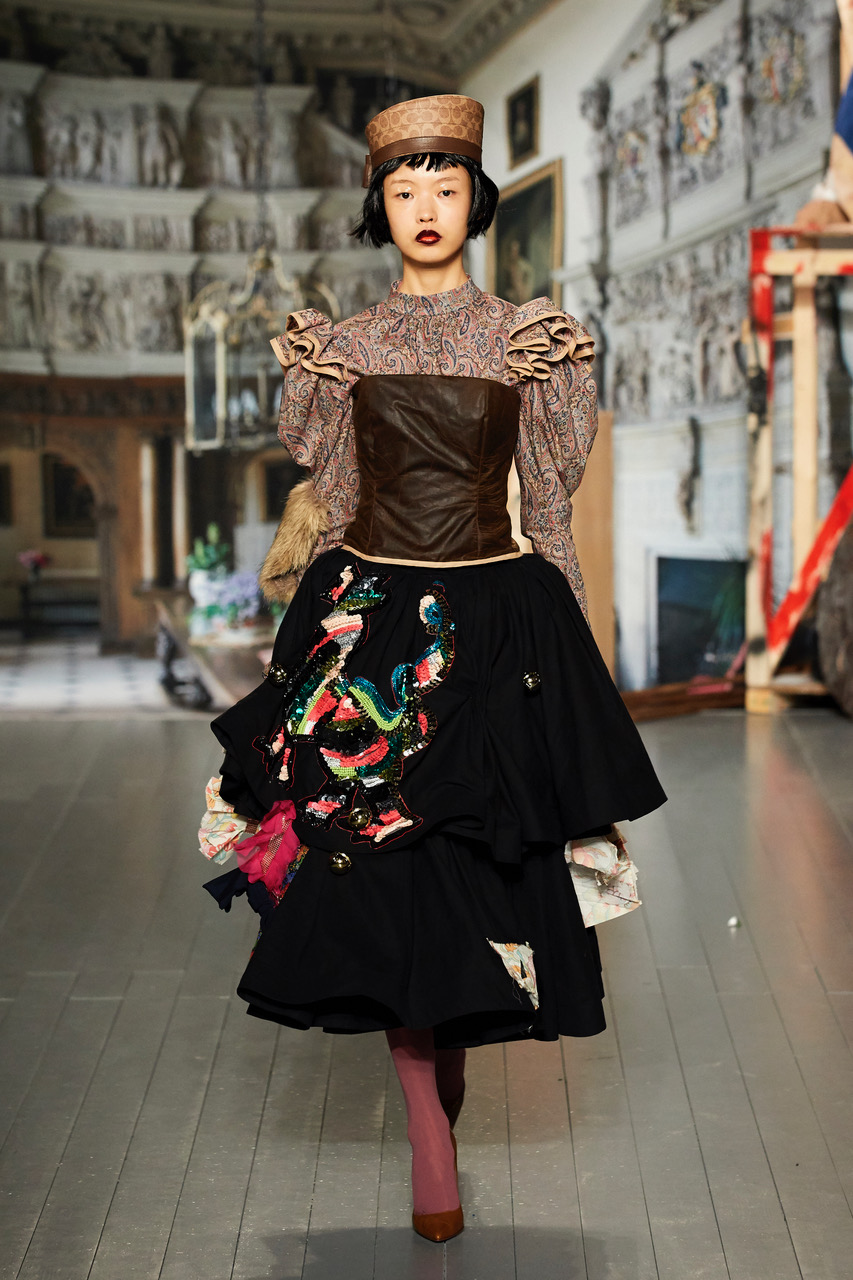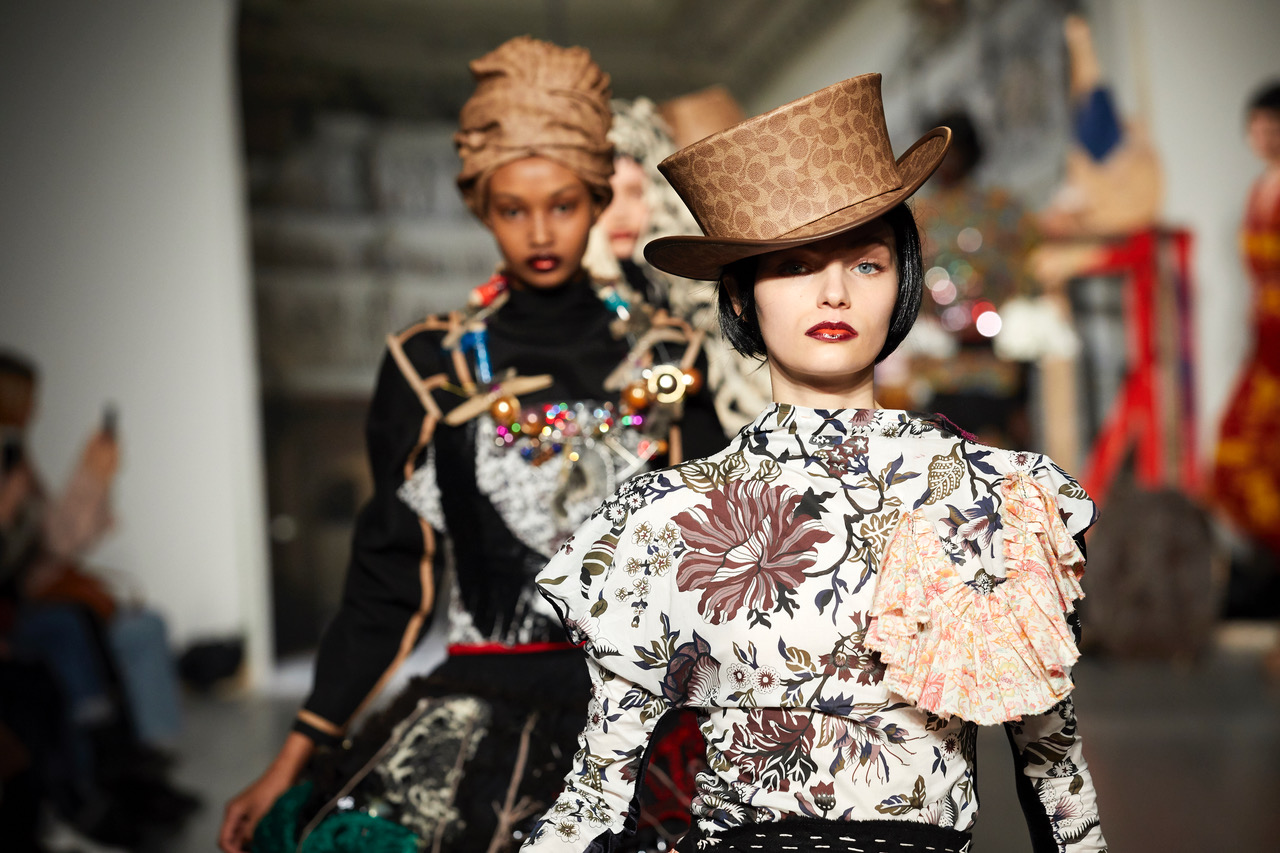 For his third solo collection, Fashion East alumnus - and one of London Fashion Week's most anticipated designers - Matty Bovan turns to myth and folklore for inspiration and, more specifically, the notorious Pendle Witch Trials of 1612.
The result is pure Bovan: lush, painstakingly hand-crafted from swatches of fabrics; tailoring at its finest, cutting as an art form. The ballgowns of his previous collection have mutated into polymorphous shapes, cut against the leg, into the hip, bolstered with tulle and foam padding; knits are given new character with big, faux naive stitches. Waxed fabrics have been etched with nails, leaving random impressions, and the liberal use of Tana Lawn, an iconic print from Liberty London, who approached the young designer last year, turn the collection into a tribute to mad Englishness. Factor in gold and silver foil and those cropped black bobs - and Bovan's models are both witches and warriors, glamorous Joans of Arc. Here is a designer re-writing the rulebook and embracing slow fashion's key obsessions: of craft and care, of passion and history.
AW19 is also a masterclass of finding like minds and then making the most of it. Liberty may have provided the print but Stephen Jones for COACH X Matty Bovan created the louche top hats and turbans and Gina for COACH x Matty Bovan footwear those clumpy sludge fake snakeskin, cappuccino-coloured stack lace-ups. And let's not forget the jewellery: heraldic neckwear, crafted from chair spindles and bracelets by a local wood turner, or those talismanic sticks, carried by the models at the show, by artist Rory Mullen.
Bovan has called the collection In Uncertain Times, This is a Sure Thing, the final line of a letter addressed to his dead grandmother from a furniture company positing cheap furniture as a solution to, well, everything. "I thought it was so perverse and so horrible to latch onto the political social economy to try and sell you basically crap furniture," Matty told iD backstage post-show. "It was the right title. You know, we are at a point where no one knows what the hell is going to happen." Myth, magic - and mayhem. Bovan strikes again.
There are more stories like this one.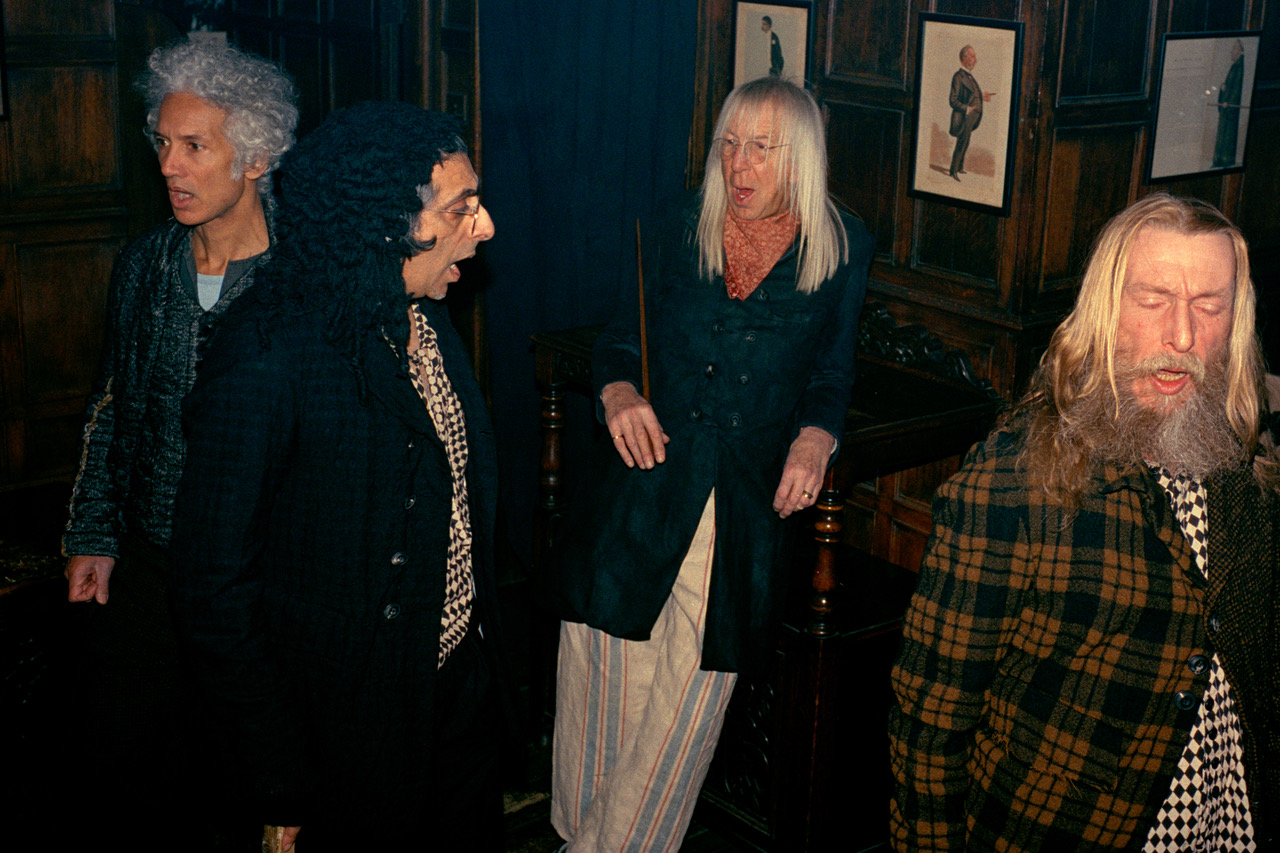 The costumes of ancient London provide inspiration