The grad shows: Middlesex 2016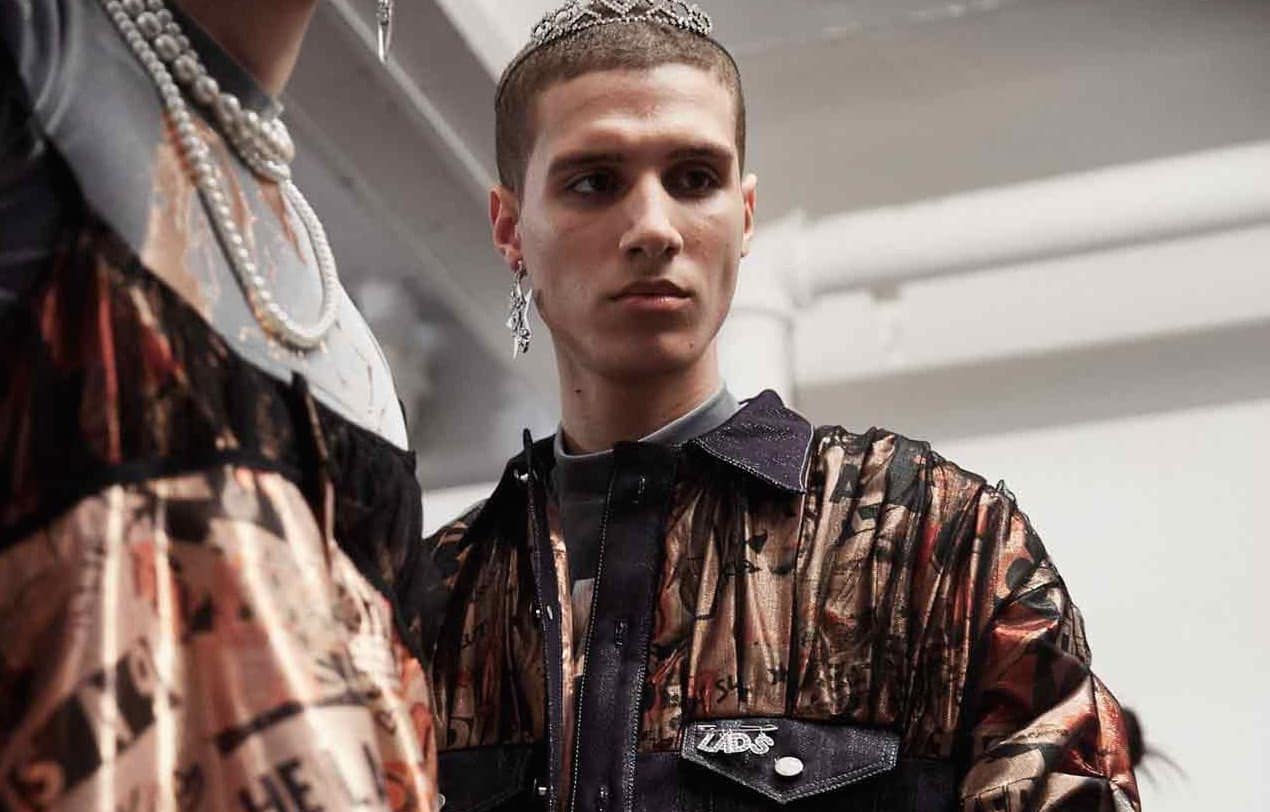 Every fashion college has its MO. Press notes at last Friday's Middlesex graduate show included the sentence: "We do not have a Middlesex 'house style': instead we value self-expression, independent minds and genuinely innovative ideas."
A key philosophy from a university that birthed the fantastic Christopher Raeburn, as well as the Royal College of Art's current Head of Fashion, Zowie Broach - and the show demonstrated that in spades.
Sixteen of the university's leading fashion graduates in design and textiles presented their work, at the Vinyl Factory Soho, selected by a powerful industry panel of judges including Kim Howells, stylist and consultant for the 2016 show and Fashion Director at Hunger; Kylie Griffiths, Fashion Editor-at- Large at Vice and Broach herself.
Flora Yun's pastel floral suits and Stephanie Akpakly's sweeping rich moss-green, oversized bomber jackets showcased the new, beautiful boundaries of menswear; Kelsey Dykes' scrawling prints and Lee Duckworth's floor-sweeping navy garments covered in broad sculptural frills explored tropes in womenswear.
About Lee Duckworth: '[Duckworth] explored the contrast between the structure of sculpture and the transience of movement' (Dazed Digital)
About Amie Bell: 'Amie Bell spent her youth in Kidderminster being bullied by boys in Ellesse and Adidas popper tracksuits; these, she says, were markers of status. As her confidence grew, she found herself drawn to these brands, eventually reworking them for her graduate show.' (Dazed Digital)
About Leanne Croshaw: 'Japan's annual Doll's Day – a celebration of the beauty, youth and wellbeing of young girls – was the inspiration behind Leanne Croshaw's saccharine celebration of all things kawaii.' (Dazed Digital)
About Joshua Clark: 'Clark set out to create a sartorial representation of working-class dystopia with his graduate collection. There were flashes of Burberry check which referenced "chav" culture in particular; hybrid garments held together with straps were a reference to piecing together outfits in the midst of chaos.' (Dazed Digital)
About Charlotte Roden: 'Fabrics were printed with the same DIY poster collages adorning teenage bedrooms worldwide; mixed in with these prints were slogans such as "One for the lads!" Roden said it was about turning that aggressive masculinity on its head and showing that boys can be fangirls too.' (Dazed Digital)
About Minji Kim: 'Surrealist imagery was a starting point for Minji Kim's sculptural menswear; bulls and birds were emblazoned on garments alongside puckered lips and snarling fangs, all of which looked to be hastily melting away from fabric.' (Dazed Digital)