Hostem at 28 Old Nicholl Street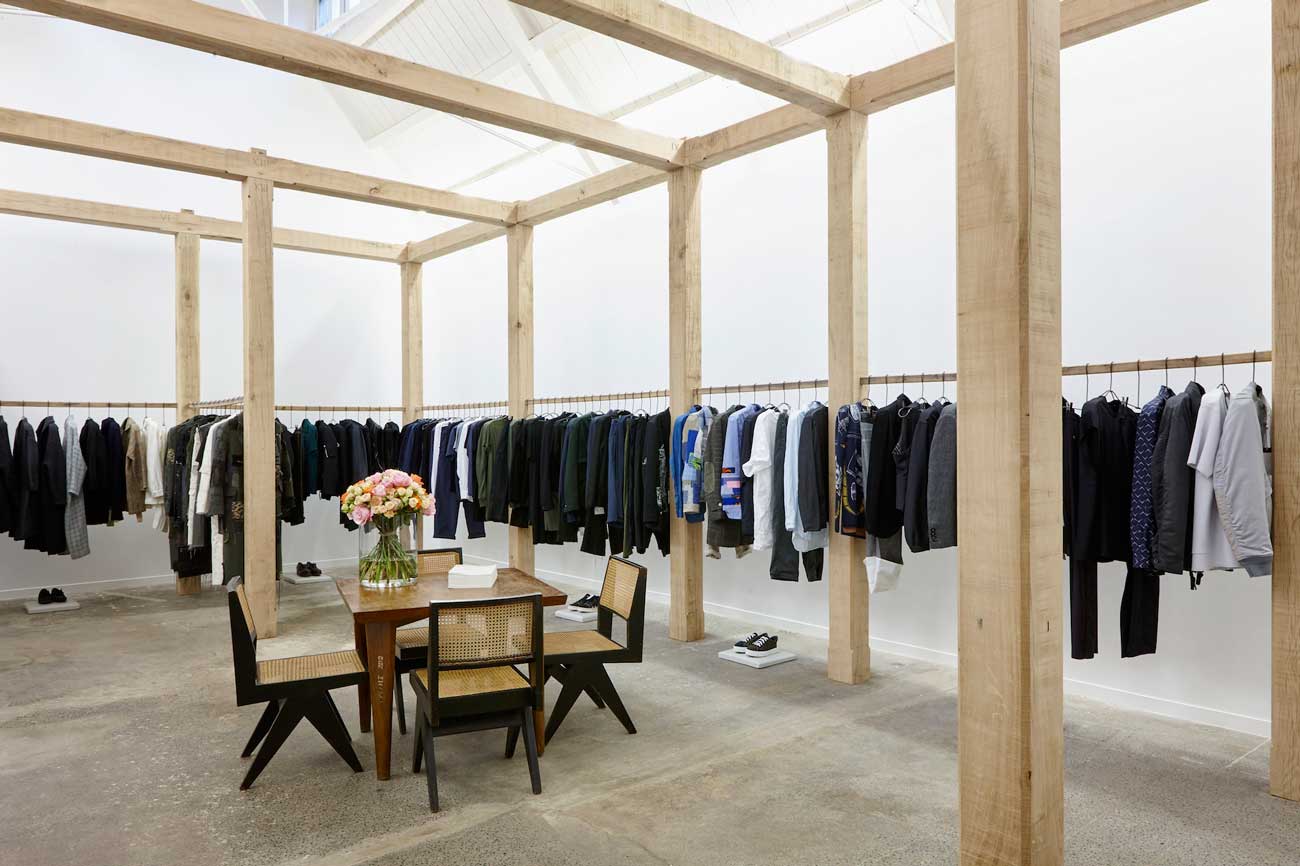 I wouldn't normally write about a store's temporary residence while its permanent home is being done up but when the store is East London's Hostem (from the latin phrase audio hostem, "I hear the enemy"), I break all my rules.
Hostem is one of the jewels in London's fashion crown. Its rosta of groundbreaking labels provides refreshing alternatives for those who expect more from their clothes than catwalk knock-offs. Its better-known names - Comme des Garçons, Junya Watanabe, Lanvin, Loewe, Raf Simons, Rick Owens, Thom Browne and Yohji Yamamoto - ring with the thrill of cutting edge luxury.
But it's in the lesser known labels in which the true heart of Hostem's spirited innovation seems to lie. Handwoven pieces by artist Amy Revier, organic twists by  jeweller Alice Waese, sleek hand dyed boots by Atelier Bâba, the battered medieval designs of Geoffrey B. Small, Guidi, MA+, Heikki Salonen and Raag: these are the real names pushing the boundaries of exactly what it means to make and wear beautiful clothing.
For the renovation, Hostem moves round the corner from Redchurch Street to 28 Old Nichol Street, E2 7HR and, of course, being Hostem, the whole thing is smoothly done. First thing that strikes you as you walk into the 230sqm open-plan gallery interior is the soaring wooden structure that provides a perfect framework for the store's best brands.
Inspired by American artist Oscar Tuazon's 2010 installation 'My Mistake' at the ICA, colums have been handmade - in-house, mind - in aged green oak; techniques are traditional; columns are numbered in carved roman numerals to remind installers which position they occupy in the overall structure. Underneath, an original table and chairs from Chandigarh, the northern Indian city designed by Corbusier and furnished by his cousin Pierre Jeanneret, offer clients space to muse and contemplate.
In the second room, an enormous refectory table, after Donald Judd's Marfa table, is a hub for both product display of the store's unique accessories and conversation. Artist Lucien Smith's LS-0421 - STP painting is almost a command to pause to and contemplate. A sofa by Jeanneret, a kinetic artwork by Kika Karadi and straw matting in the changing area offer a soothing mix of tone and texture.
It's Hostem's care and inspiration in their redesign that has finally got me talking interiors, not my natural milieu. The Hostem Spring Store at 28 Old Nichol Street, E2 7HR remains open throughout 2016, pending the transformation of 41 Redchurch Street. Catch it while it's open.